UV Printing
UV Printing is a type of digital printing that uses Ultra-Violet lights to dry and cure inks it is printed.
This let UV Printing to be one of the best printing methods for printing on any surface and with many colors at the same time. UV printing machines are mostly expensive and complicated, this matter does not let every printing company to own it and take benefit of it.
In other way, UV printing quartz or LED lights are being used for curing and printing instead of heat. The specially designed high intensity UV light closely follows as the link is distributed on a surface to dry it as soon as it is applied on the printing surface. In UV
printing technology, Inks are solid or paste and they transform to liquid immediately, thats why there is no chance for it to evaporate and so no VOCs toxic fumes are released. This is why UV printing is environmentally friendly with almost zero carbon footprint.
It is easy to see why UV printing is overtaken the traditional water and solvent based thermal dryer techniques. UV printing will speed up production and minimize the cost of pritning.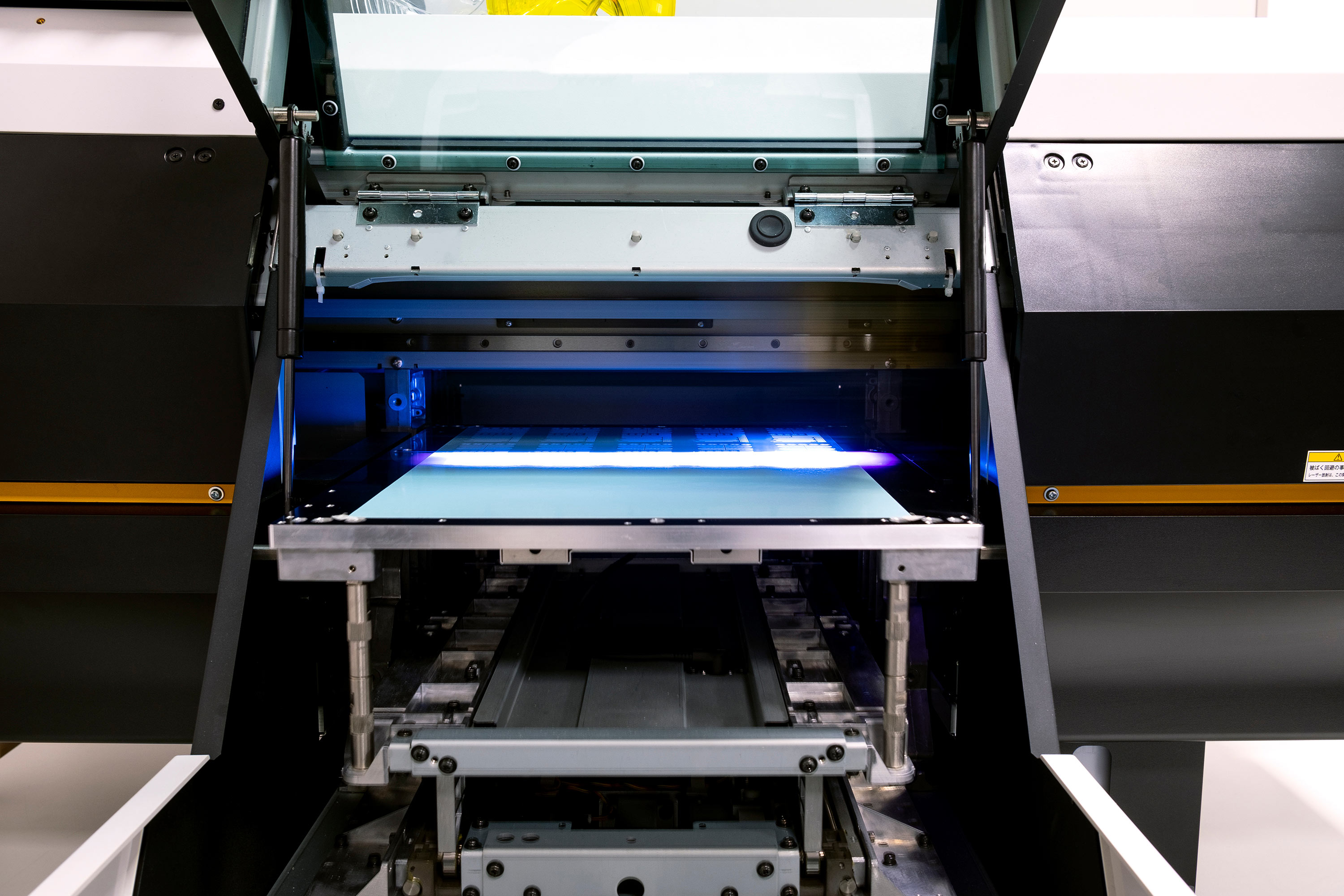 UV Printing in Process.