Screen Printing
Screen printing is a printing form which has an old history and it is a low cost method for bigger quantity jobs. It is a printing method which a thick paste ink is forced through a stencil attached to a finely-woven mesh screen, transferring ink to the desired substrate in areas which is not covered by the stencil.
In this method the numbers of colours matters for the price range however the setup cost does not let this method to be a good printing way for smaller order jobs.
Screen Printing first appeared in China during the Song Dynasty and it was developed by creating newer methods in Japan. It was late 18th century, that screen printing came to the Europe from Asia, but did not gain large acceptance.
In 1962, Andy Warhol an American artist started popularizing Screen printing as an artistic method. He used screen printing to print a portrait of the actress Marilyn Monroe in bold colors. Warhol was supported in his production by master screen printer Michel Caza, the founder of ,,Federation of European Screen Printers Associations,, Fespa.
Nowadays Graphic Screen printing is widely used to create mass or large graphics, such as posters or display stands. As today, screen printing improvements came to three common types of printing press: Flat-bed, Cylinder and Rotary.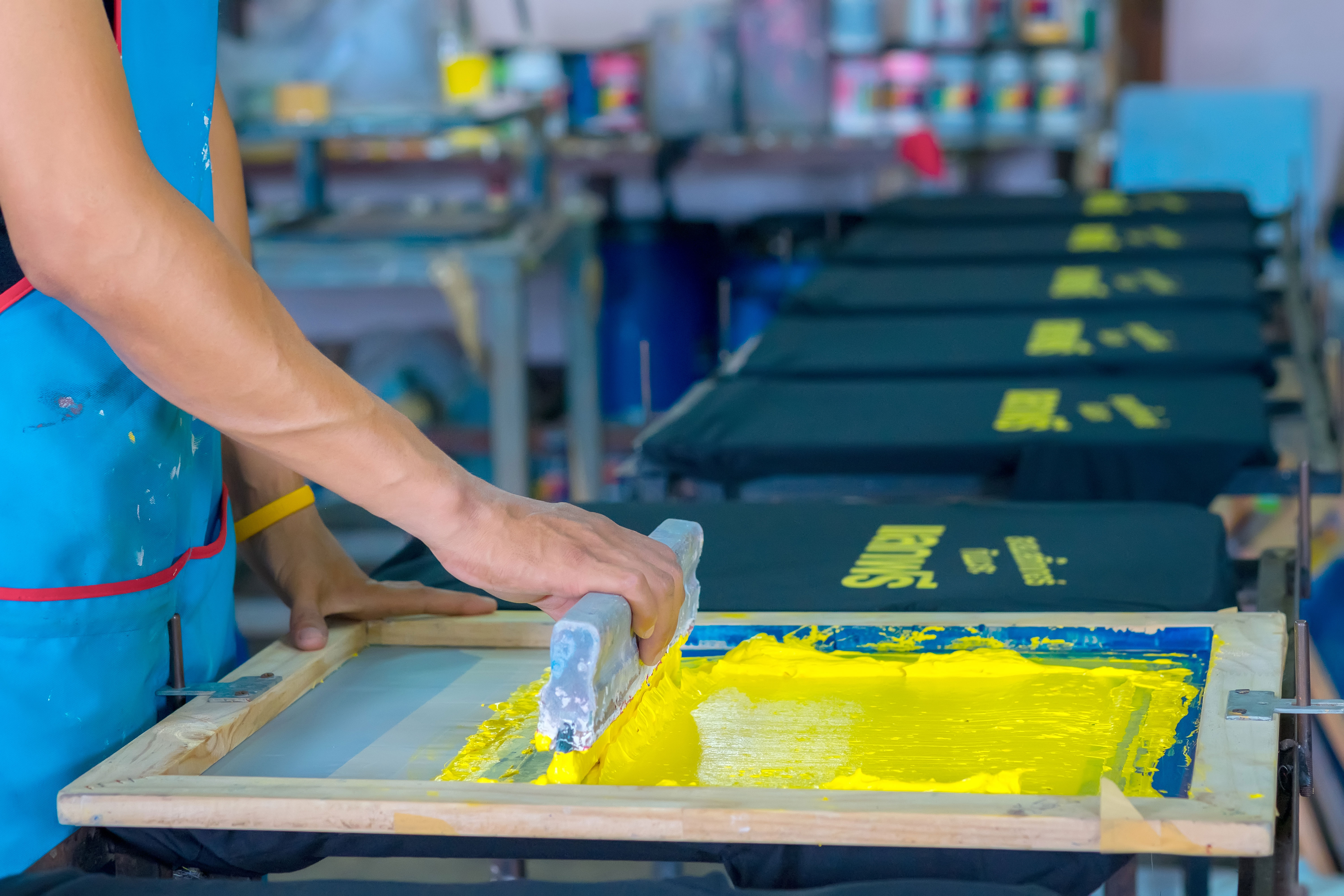 Screen Priniting in Process.