Logo Designing
Are you starting a new business, company or brand?
Are you looking for a logo for your brand?
Are you about to change your logo or recreate a logo for your business?

We are here for you to take care of your needs and requirements. Based on your inquiry or requirements we will provide you an offer and we make sure that get all of your needs with the best quality and affordable price in order to increase the quality of your business and services.
In the following Pricing table, you will be able to see some of our prices and services, which according some of our company policies we are not able to provide all of the services and price lists online. For more information, questions or any further requirements for your logo designing kindly condact our sales with mail or call us.
Contact us from our page: Contact us (Fill up the form)
Write an Email to us: Sales@hmigift.com (for english) Verkauf@hmigift.com (for Deutsch)
Call our store: 0049 234 93 82 8852

- - - - - - - - - - - - - - - - - - - - - - - - - - - - - - - - - - - - - - - - - - - - - - - - - - - - - - - - - - - - - - - - - - - - - - - - - - - - - - -
About Logos...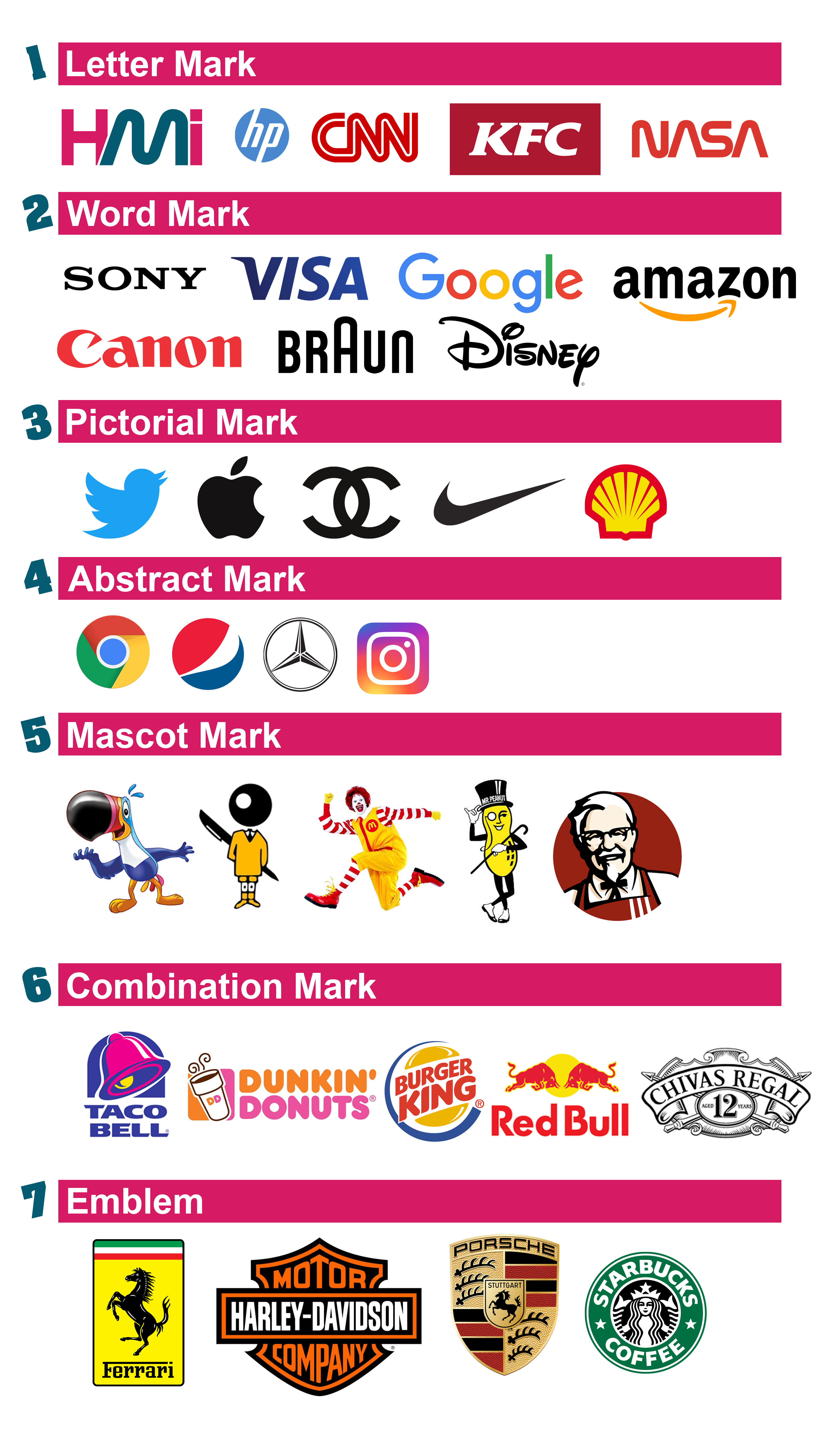 Based on our experience and researches we divided logos in to 7 different groups and sections,
First group

is called the

Letter Mark

.

Letter Mark

logos are the logos which they contain a short form of a name or specific word such as HMi, CNN, KFC and etc.
Second group is called

Word Mark

. Word Mark logos are the logos which contains a complete form of a name or specific word such as Google, Canon, Braun, Sony and etc.
Third group is called

Pictorial Mark

, this group of logos are the logos which they contain a special icon or sign without any name or particular word. Pictorial Mark logos are usually designed in 1 or 2 colors.
Forth group of the logos are called the

Abstract Mark

. Abstract Mark are the logos which they have a special color or colorful graphic, design, icon, sign or mixture of shapes and icons.
Fifth group of logos is called

Mascot Mark

.

Mascot Mark

logos are the logos that contain and a created or illustrated character. They are usually designed in cartoon shapes or similar to cartoon shapes and giving the massage of a concept for families and children. This group of logos cannot be used alone or its better to say it cannot be the only logo for a business or name. Mascot logos are usually made from many different colors and this make the printing always hard and it may not print well on printing items such as Business cards, Flyers, Catalogs, Stamps, Uniforms, Textiles, Roll-Ups and etc.
The

sixth group

is called

Combination Mark

. Combination Mark logos are combination of

Word Mark

or

Letter Mark

with

Pictorial Mark

,

Mascot

or

Abstract Mark

. A graphic art, icon or image next to a letter, word or a name can give you a result of a combination style logo.
The last group of the logos in our list called the Emblem group. The Emblem Group are the logos which made from mixture of a text, sign, artwork, icon or any kind of logos but inside a shape or symbol. This type of logos are mostly used by Schools, Universities, Hospitals, Government agencies and such Organizations.
​
Some frequent questions.
Why shall I have a logo?
Having a logo is necessary point of having a professional business or to be a professional brand. Logo is a must for every business or brand which thinking and planning of getting international or bigger in future. Logo is the only way that your clients, customers, consumers, visitors and fans will remember and stay connected with you.


How many colors shall my logo have?
There is no straight and proven answer for this question, but our experience and reasearches show that the maximum colors is a logo must be 3 to 4 colors. While the main logo, which is in black or white must look good, professional, understandable and recognizable.
One more thing to add, many colors in a logo might cause a confusion and hard to remember, which in some cases this matter doesn't play a big role while there is always exceptions.


What does a logo say to the people?
Usually a logo explains your services, products, your vision and loyality to the people. Colors, icons and symbols are very important in your business which all of them gives a nice result at the end and putting all together might gives you the result of your logo.

Can I change my logo?
Yes you can, for several reasons yes but unfortunately experience has proven that you will lose up to 75% of your customers by changing all the logo colors or desing in the middle of business. Several reasons might be there for you which you may change and have a new logo, reasons like changing an owner, reopening a brand, new management and so on. It all depends on you as the business or brand owner which we will help you to make the best decision which benefits you more and gives you better result in future.


What shall my logo contain? In other words, what should i have in my logo?
Simplicity, practical, less details, balancing the tagline, adjusting name and the tagline, giving enough space to all of the elements in the logo, using the right colors and shapes. Simple, in a simple word have a look to the biggest brands and names in world and find out how simple and practical are the logos done. Next point is always less details, according the sizes that a logo might be printed, less details is the only way to get out of problems and disctractions. After being cautious on less details, next important point is balancing the tag line which you can easily see in the following picture to understand better.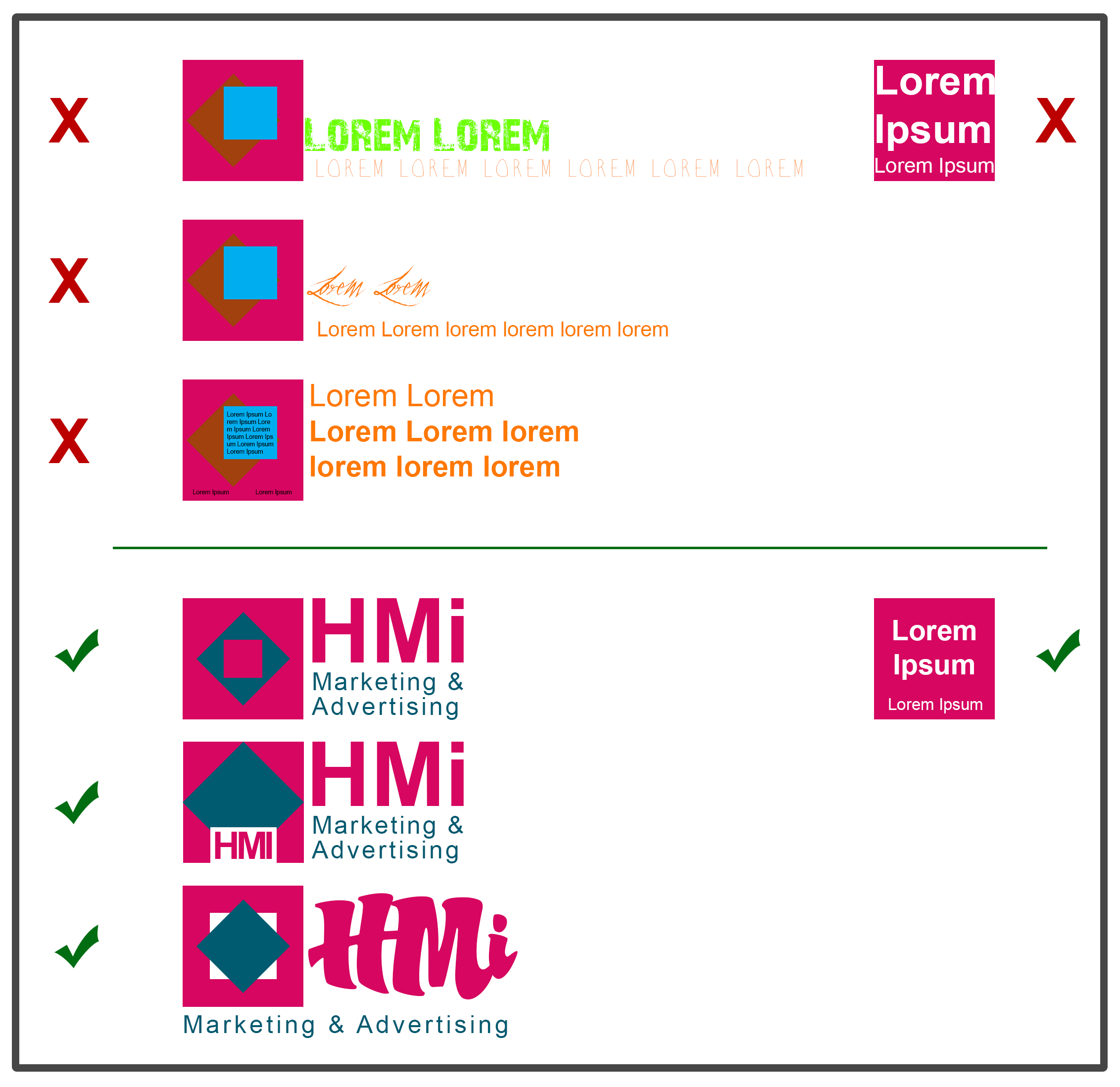 Sizes, colors and positioning the name and the massage below or next to that will always be key element of designing a logo.
Becareful always with spacing, creating shapes and choosing colors which every color has a particular meaning and in the following picture you can learn some of them.
Logo Designing - Design a Logo - Logo designing in Germany - Graphic design - Graphic designer in germany - Logo creation - Logo creator - professional logo designing - Professional logo - Logo designing in Bochum - Logo designing in Düsseldorf - Logo Designing in Köln - Logo Designing in Essen - Logo Designing in Dortmund - Professional graphic designer - Advertising company - Promotional and advertising agency bochum - Printing company - Copycenter bochum - Printing house Bochum - Printing services in Bochum - Printing services in germany - Professional advertising agency in Germany - Redisging a logo - About Logo - History of Logo - Marketing in Bochum - Printing services for students - Copycenter for students - Professional Business advertising agency - hire a graphic designer - Social Media Management - Printing products in Bochum - Advertising Products in Germany - Advertising Products in Bochum - Marketing and advertising agancy in Germany - Order your logo - Your marketing partner - HMi Germany - HMi GmbH - HMi bochum - HMi printing and advertising company - Advertisement in Bochum - promotional and gift items in Bochum - Flyer Designing - Catalog Designing - Business card designing - website and it services