Button Badges
Pin back button, magnet buttons or button badges that can be temporarily fastened to the surface of a garment or a paper using safety pin, button or magnet badge formed from different materials. Button badges are mostly used to pin on shirts and garments for special signs or massages on fairs.
Button badges can be made in different ways, shapes, sizes and with different material as well.
Button badges got a long history and all started since they have been used in United States during the first presidential inauguration in 1789, when George Washington's supporters wore buttons printed with a slogan, Those button bages were called Political buttons in that time. Early buttons were sewn to the label of a coat or worn as a pendant on a string. The first button badge campaign with picture was in 1860 for promoting the political platform of Abraham Lincoln.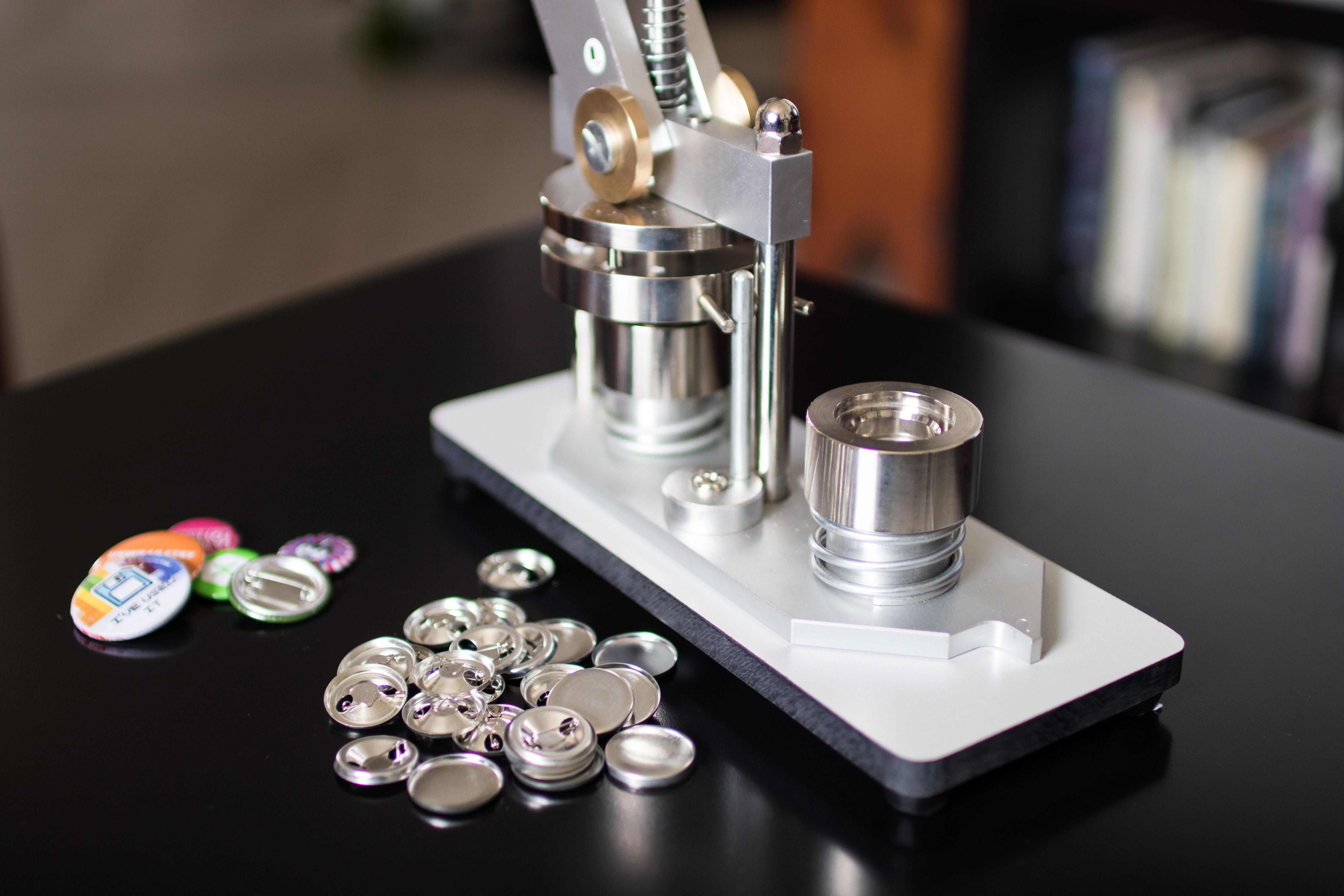 Button Badge Press in Process.